Top Rated Painters in Birmingham AL
With over 20 years of experience, we will get the job done right.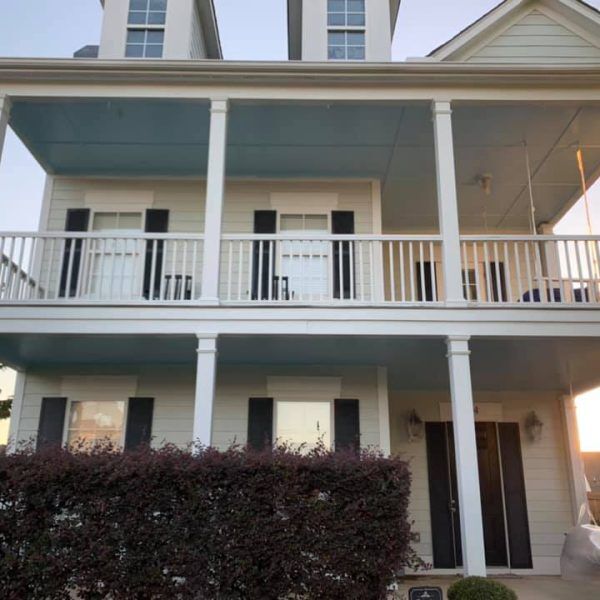 Professional Painters Birmingham AL
Under One Roof is proud to provide expert painters in Birmingham AL. We, your house painter hope you'll consider us for the next interior and exterior painting and other home improvement services of your home or business!
Our expert painting crews can handle any interior paint project and can do a great job, no matter how big or small. Ready to have your house painted? Looking for house painters to repaint one spare bedroom to welcome the new addition to the family? Ready to make that new painting project of your home with a different color in each room? We'll send over a crew the perfect size. We have years of doing an excellent job and experience painting walls, ceilings, doors, cabinets, and trim. We'll prepare by covering furniture and patching holes if needed, and we always make sure the clean-up is perfect! You can visit our About page to know more about our exterior and interior painting project and our company and services.
Have a project outside? Our local painters are also experienced exterior house painters Birmingham AL. They can improve the appearance of your home, deck, or yard project by painting brick, stucco, siding, gutters, trim, garage doors, and wood. Our exterior painters can also stain and coat a variety of decks. Our painting contractors will schedule services in a window around the weather forecast, ensuring time to pressure wash if needed.
If you need painting for a commercial space, Under One Roof, a commercial painting company is up to the task. Our larger crews can handle bigger paint job projects for your school, church, office building, rental property, or retail space. Whether you want a uniform look or a custom design for your new store, we'll work with great attention to detail. Our crew can also handle the trim, doors, and windows to create exactly the space you're looking for in your place of business. Contact us today for your project details and for a free estimate!
Check out our Siding Birmingham AL page to know more about our other services.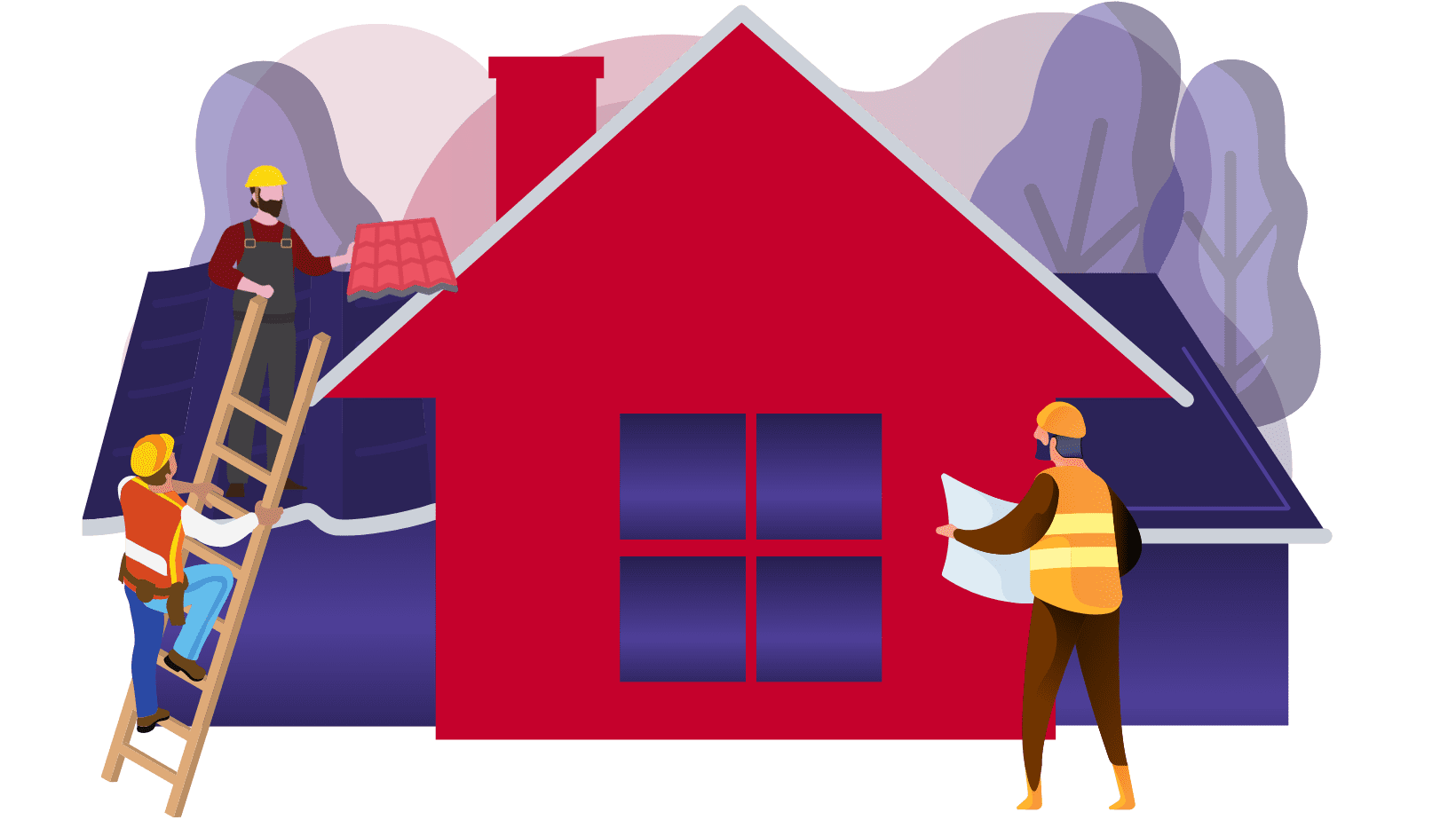 Expert Pressure Washing Birmingham AL
Is your deck grimy after an off-season buried under fallen leaves? Is the side of your house in need of a deep clean to reveal its original vibrant color? It sounds like it's time to invest in a detailed, industrial-grade pressure wash from Under One Roof! Under One Roof provides industrial-grade pressure washing Birmingham AL. Our high-quality equipment will give your home's siding or brick a thorough, effective scrub, immediately revealing a clean, beautiful surface. We can also remove the dirt and stains from outside features such as gutters, windows, roofs, chimneys, decks, and retaining walls. Deep cleaning can also remove dangerous mold and mildew.
The equipment will depend on the size of the space and the tenacity of the grime! Our pressure washing technicians will evaluate the job and choose from a variety of sizes and nozzle types. This ensures they can clean any surface quickly and effectively without any risk of damage. Especially tough stains may require an additional cleaning solution to be added to the pressure washer. No matter the surface, no matter the level of dirt, our powerful equipment, and cleaning solutions will have your home or business sparkling in no time.
Even the most carefully maintained deck or driveway needs a careful deep clean every once in a while. Pressure washing will improve your home or business's curb appeal! We'll have it looking great for months to come. If you're looking for professional pressure washing Birmingham AL, Under One Roof has you covered from start to finish.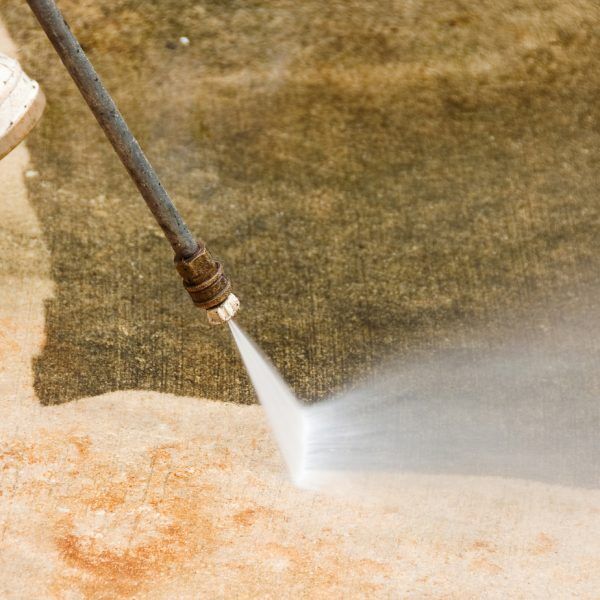 They stayed in contact, updating us the entire process. When we have questions, concerns or changes, they were on top of it immediately! So happy with this company!
Three months after our house was finished, we were battered by a hurricane. A few singles was the extent of our damage! Our neighbors weren't as lucky.
This is the first construction company I've used that came in on time and under budget! I've told all my friends about them!
Hayden and the team are committed to excellence. They don't skimp on cheap materials and don't cut corners. I highly recommend them for your next project!
Fantastic to work with. Andy and the team were timely, reliable, and easy to work with. They even recommended options that were less than the scope of work that I requested as a cost saver because what was requested wasn't absolutely necessary. Highly recommend!
I highly recommend Under One Roof! This company did an amazing job for my family; fixed a huge leak in my living room, painted the interior of my living room, re carpeted my daughters room and fixed the main source of the leak which was on the roof! They helped me file my claim and did a seamless and fast job! I will definitely be using them again!!
The best company out there! They painted the exterior of our home, fixed several rotten boards,painted our porch ceilings, shutters, and doors. They did such an amazing job, and were so quick and professional.
Home Improvement Done Right
Choose the service that fits your needs and we will make sure to provide you with a competitive quote. As your one-stop-shop, we pride ourselves on clear communication and customer relations. Click "get a quote" below to get a free, no-hassle quote for your next project.