Professional Home Repair Birmingham AL
With over 20 years of experience, we will get the job done right.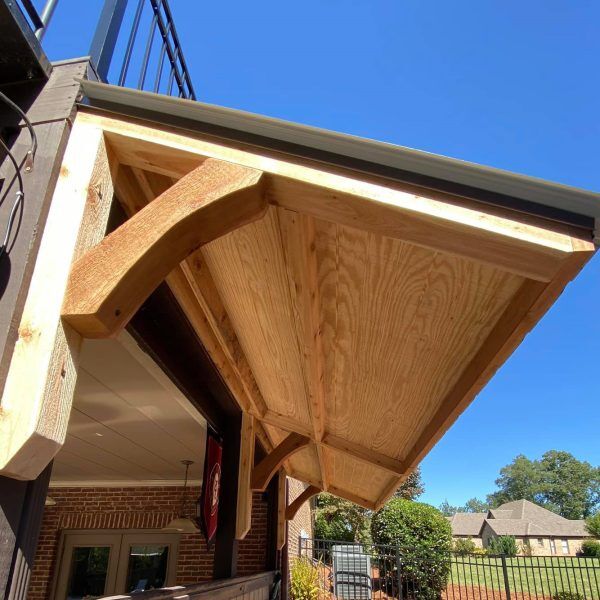 Expert Home Repair Services Birmingham AL
Remodeling:
Home remodeling is one of the most exciting and comprehensive aspects of our business. Our experienced Birmingham handyman professionals are excited to get to work helping you achieve the best possible look and function for your home or business.
To that end, we professional home repair Birmingham AL will talk to you in as much detail as you like about what you see for a given room or outdoor space. Then our professional handyman service gets to work seamlessly replacing existing floors, structures, and appliances with options better suited to your current lifestyle and vision.
While we work, we will make sure items like appliances that you do want to return to the space stay out of the way and safe from damage. Our local handyman service includes cabinets, shelving, and other interior carpentry. You name it, we do it!
If you want the best residential contractors in Birmingham AL, look no further than our locally owned company, Under One Roof. We, your local handymen get it done right the first time and will give you quality work, leaving you to enjoy your new space and bask in having made your vision a reality!
Home Repair:
We also offer home repairs both large and small to get everything in your home functioning like clockwork. Our professional contractors can quickly and seamlessly patch drywall, hanging decor, and repair various types of flooring.
We also replace soffit and fascia on the outside of the house and are known for completing indoor and outdoor home maintenance and home improvement projects quickly and professionally. If you need home repair Birmingham AL, don't hesitate; avoid household hazards and just generally make your days easier by letting us handyman services in Birmingham fix what's broken!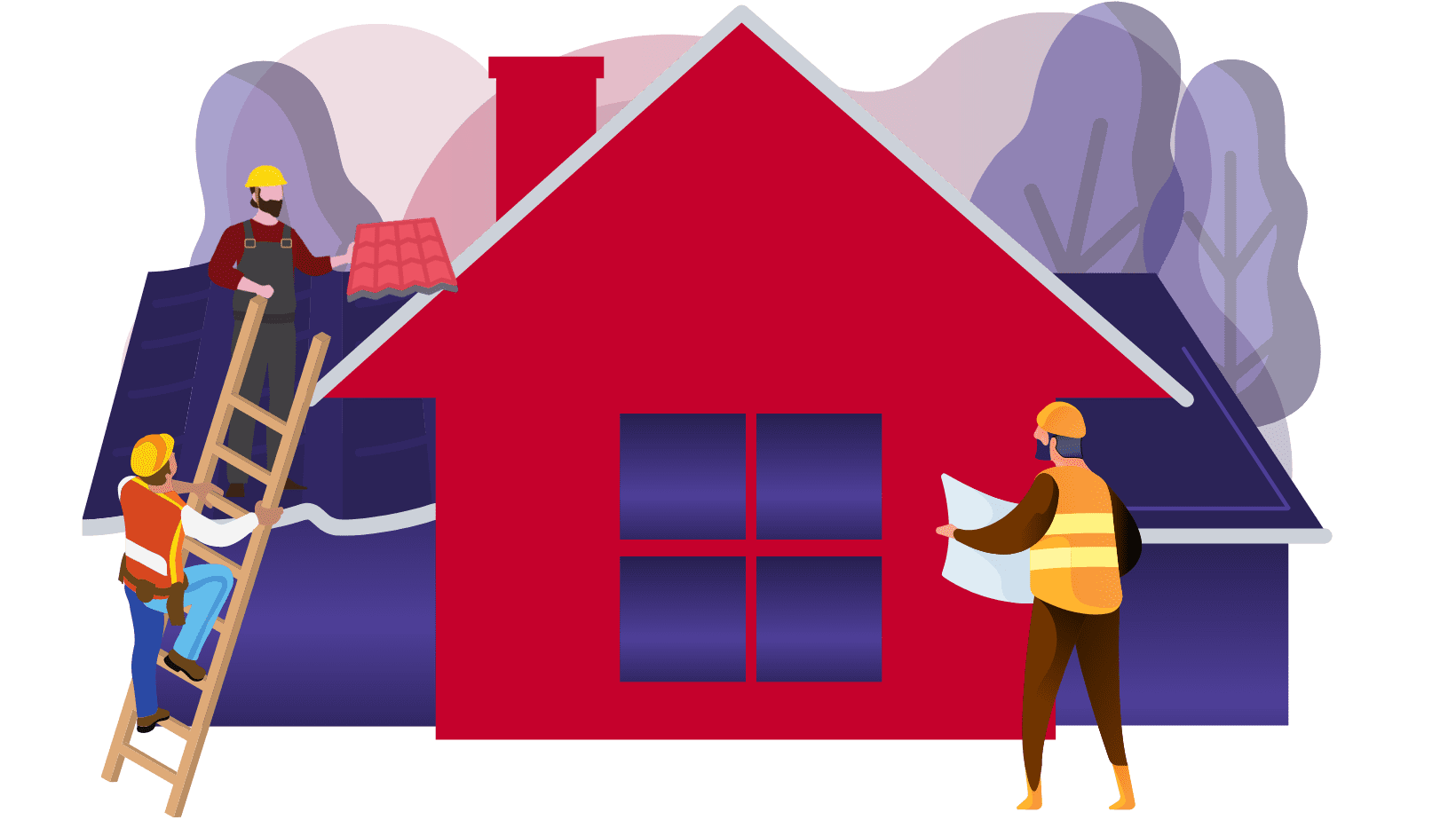 Bathrooms:
A new bathroom can be life-changing. It is often your first stop as you get ready for work in the morning and the last place you go before winding down for bed at night. If you are interested in bathroom remodeling Birmingham AL, our team of Birmingham handymen can deliver excellent service and great job. We can tear out existing cabinets, tiles, sinks, tubs–you name it–and install gorgeous new pieces. Want a new vanity? More shelving or counter space around the sink? Better lighting? (Perhaps you have big dreams about a sink that drains or a toilet that flushes reliably?)
No matter the size and scope of your bathroom project, we are eager to execute your vision. Let us give your space a clean new look and help streamline your daily routine. Contact us today to find out all that is possible!
Kitchens:
Do you dream of what you could do with more counter space or better functioning appliances? Would more sunlight, increased storage capacity, or shinier surfaces induce you to spend more time in your kitchen? Whether you are looking to achieve vast culinary aspirations, give your business a boost, or bring joy and ease to your home life, changes to your kitchen can have a huge ripple effect in your life.
Under One Roof is excited to get to work helping you set these changes in motion with fast, professional kitchen remodeling Birmingham AL. We can help with cabinet makeovers, granite countertops, kitchen islands, and appliance installation. Our team will make sure everything works perfectly. All you have to do is call us and then watch as we bring your kitchen dreams into being! Visit our About us page to learn more about our company and services!
You can also check out our Roofing Repair Birmingham AL page to know more about our roofing and roof repair services.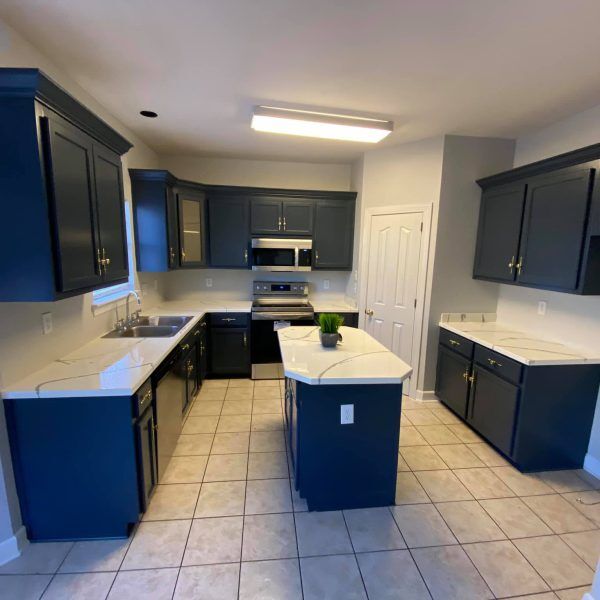 They stayed in contact, updating us the entire process. When we have questions, concerns or changes, they were on top of it immediately! So happy with this company!
Three months after our house was finished, we were battered by a hurricane. A few singles was the extent of our damage! Our neighbors weren't as lucky.
This is the first construction company I've used that came in on time and under budget! I've told all my friends about them!
Hayden and the team are committed to excellence. They don't skimp on cheap materials and don't cut corners. I highly recommend them for your next project!
Fantastic to work with. Andy and the team were timely, reliable, and easy to work with. They even recommended options that were less than the scope of work that I requested as a cost saver because what was requested wasn't absolutely necessary. Highly recommend!
I highly recommend Under One Roof! This company did an amazing job for my family; fixed a huge leak in my living room, painted the interior of my living room, re carpeted my daughters room and fixed the main source of the leak which was on the roof! They helped me file my claim and did a seamless and fast job! I will definitely be using them again!!
The best company out there! They painted the exterior of our home, fixed several rotten boards,painted our porch ceilings, shutters, and doors. They did such an amazing job, and were so quick and professional.
Home Improvement Done Right
Choose the service that fits your needs and we will make sure to provide you with a competitive quote. As your one-stop-shop, we pride ourselves on clear communication and customer relations. Click "get a quote" below to get a free, no-hassle quote for your next project.