Quality Fence Installation
Birmingham AL
With over 20 years of experience, we will get the job done right.
Professional Fence Installation Birmingham AL
A fence is an essential part of your house. We all know that a home without a proper fence is not safe for your children and pets. There are several different fence types that you can go with for your property, but most people prefer putting up wood fences because they are cost efficient, easy to install, long lasting, durable and provide security to homes.
Wood fences Birmingham AL are known for their distinct looks and classic appeal. However, fence installation is not a simple task. It should be taken seriously to ensure proper fence installation techniques are used, otherwise, it may damage your property or injure you.
Here are some tips that will help you get fence installation Birmingham AL done safely:
Learn fence types before starting fence installation. There are many fence types available on the market, and each of them has its own installation procedures.
Inspect the fence site before starting fence installation. This will help you identify potential problems and save time and money later on.
Always use fence posts that are buried at least 3 feet deep.
Never use nails to install fence rails. Nails will rust and the fence will eventually fall apart. Use galvanized screws instead of nails when installing fence panels. This will make your fence last longer.
Be careful when using a saw to cut fence posts. Make sure you use the right saw blade and fence installation techniques.
If you are not familiar with fence installation, it is always a good idea to hire a professional fence installer. A professional fence installer will have the necessary knowledge and experience to install your fence properly. That is where Under One Roof comes in. Our team of professional fence installers in Birmingham will get the job done right.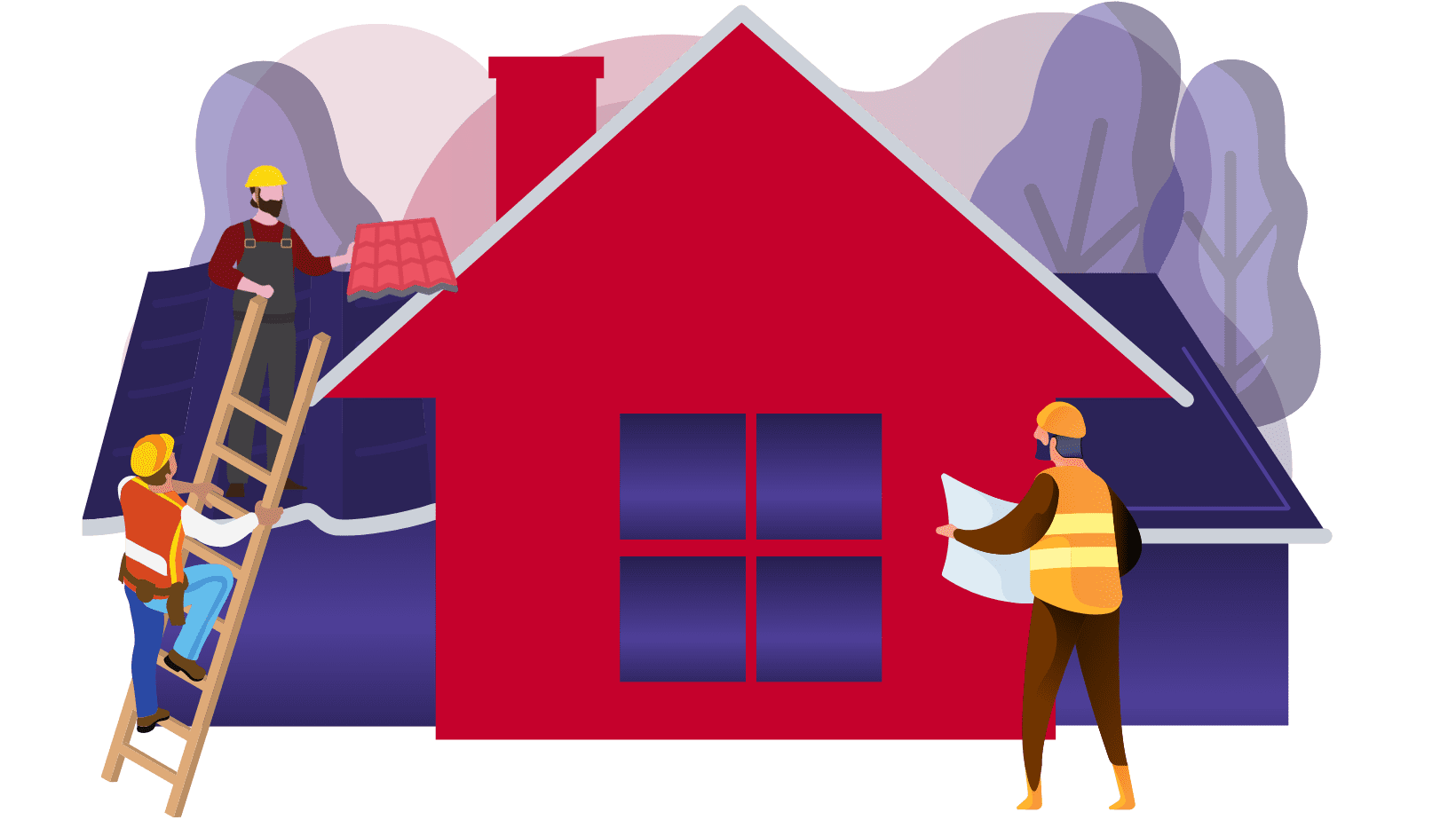 There are many different fence types to choose from, and each has its own benefits and drawbacks. Some of the most common fence types include:
-Wooden fences:Wooden fences are a popular choice because they're affordable and easy to maintain. However, they can be susceptible to weather damage.
-Metal fences: Metal fences are a good choice for security, as they're difficult to break into. However, they can be expensive and require regular maintenance.
-Chain link fences: Chain link fences are a popular choice for homeowners on a budget. They're affordable and easy to maintain, but they don't provide much security or privacy.
There are also several fence styles, including:
-Board on board fence: The boards in this fence are laid horizontally against the fence posts in vertical bands. It is an aesthetically pleasing fence, but it can be expensive.
-Post and rail fence: This fence consists of vertical fence posts connected by horizontal rails. It is an inexpensive fence that provides good security, but it doesn't provide much privacy.
–Lattice fence: A lattice fence consists of boards attached to pickets or top rails. It's an inexpensive fence with simple construction, but it provides very little privacy.
-Slat fence: This fence is made of fence slats attached to fence posts or top rails. It's an aesthetically pleasing fence that provides good security and privacy, but it can be expensive.
Some types of fencing materials include:
-Aluminum fencing: Aluminum fencing is affordable, looks great, and is easy to maintain. However, it's not very sturdy and can be damaged by weather.
-Vinyl fencing: Vinyl fencing is affordable, durable, and easy to maintain. However, it can be difficult to repair if it's damaged.
-Steel fencing: Steel fencing is strong and durable, but it's also expensive. It can also rust if it's not properly primed and painted.
-Wrought iron fence: Wrought iron fence is strong, durable, safe, and aesthetically pleasing. However, it can be expensive to install.
If you're not sure which type of fence is right for you, contact the best fence company in Birmingham AL. We will be able to help you choose the right fence for your needs and will be able to install it for you.
They stayed in contact, updating us the entire process. When we have questions, concerns or changes, they were on top of it immediately! So happy with this company!
Three months after our house was finished, we were battered by a hurricane. A few singles was the extent of our damage! Our neighbors weren't as lucky.
This is the first construction company I've used that came in on time and under budget! I've told all my friends about them!
Hayden and the team are committed to excellence. They don't skimp on cheap materials and don't cut corners. I highly recommend them for your next project!
Fantastic to work with. Andy and the team were timely, reliable, and easy to work with. They even recommended options that were less than the scope of work that I requested as a cost saver because what was requested wasn't absolutely necessary. Highly recommend!
I highly recommend Under One Roof! This company did an amazing job for my family; fixed a huge leak in my living room, painted the interior of my living room, re carpeted my daughters room and fixed the main source of the leak which was on the roof! They helped me file my claim and did a seamless and fast job! I will definitely be using them again!!
The best company out there! They painted the exterior of our home, fixed several rotten boards,painted our porch ceilings, shutters, and doors. They did such an amazing job, and were so quick and professional.
Home Improvement Done Right
Choose the service that fits your needs and we will make sure to provide you with a competitive quote. As your one-stop-shop, we pride ourselves on clear communication and customer relations. Click "get a quote" below to get a free, no-hassle quote for your next project.